Life and things
So blogging… that's a thing I'm not particularly good at.  But this our band website, and there are a few things I feel like sharing (that probably everyone who looks at this already knows, but just in case!)
1. Stephen and I just got engaged!  Wheee!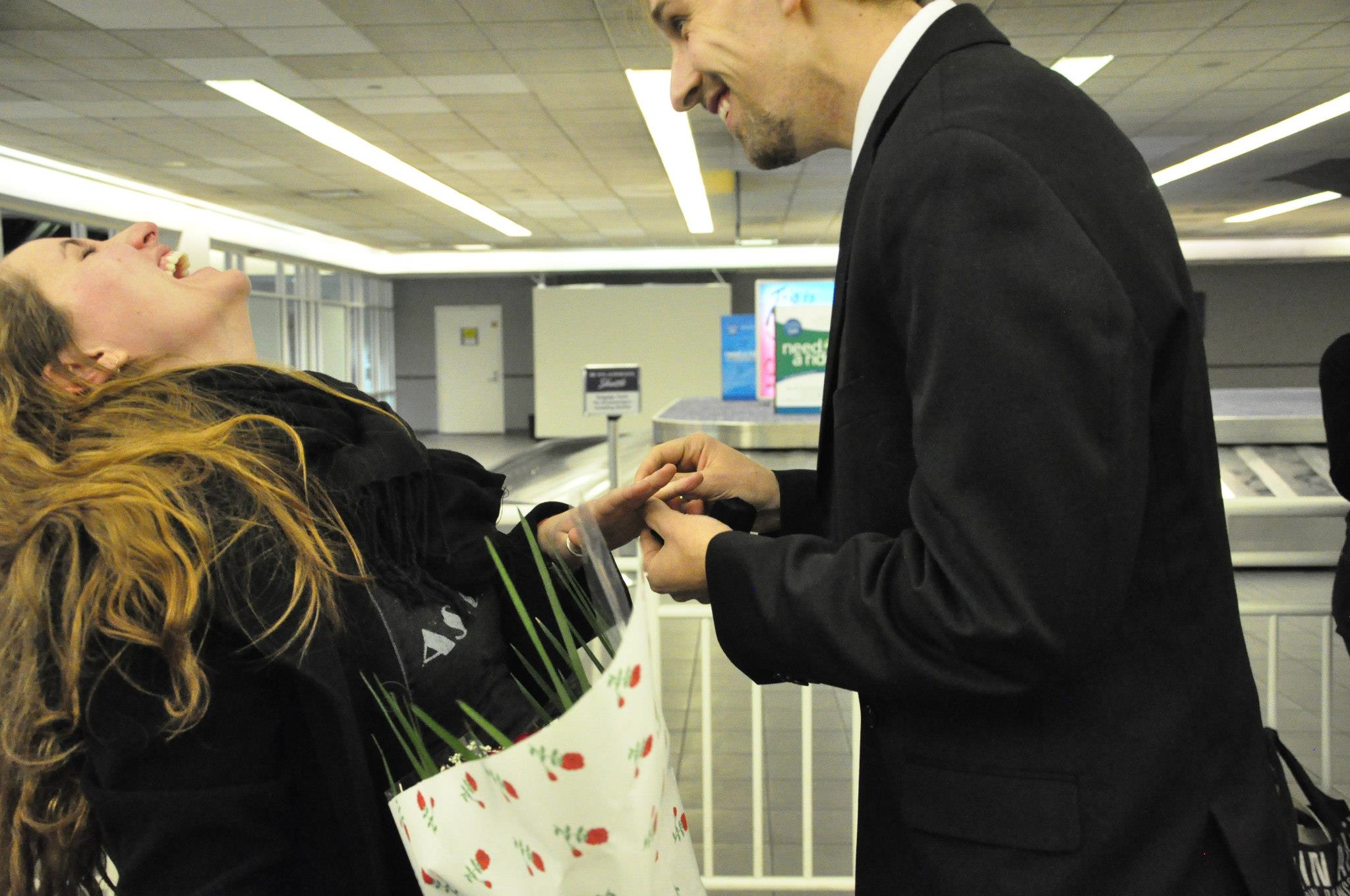 2. We're moving across the country starting June 28th.  We'll be stopping through Chicago, Minneapolis, and a few other towns along the way.  And we're fixing to arrange some house concerts, so if you have any suggestions, we are open and eager!  We will however be driving a 17′ uhaul, and only have 9 days to do the drive, so we may not be going super far from our planned route, but hey, who knows.  🙂
3. We just finally decided to be "done" taking our notes on the initial mix, and have sent it off to our Mix Master Bill who will start working on it I believe next week.  Um, it's a little silly how long it took us to just agree that most of the things are fine and we don't have to have a note for every second of the tracks.  We trust Bill and we can't wait to hear what magic he works on it!
After two weeks off, basking in engaged bliss, I head back on the road on Monday with Alvin Ailey and am gone for a month.  Exciting!  And a little sad to be gone so long when I feel like I have so little time left in NY.  But mostly exciting!  And Stephen's going to join me in LA for some Disneyland for his birthday!  Which I'm pleased as punch by.  So PJ&J is on a little bit of a hiatus, but we did manage to procure a new ukulele (to replace the tragic loss of Penny) so you best believe I'll be practicing on the road.
Until June!